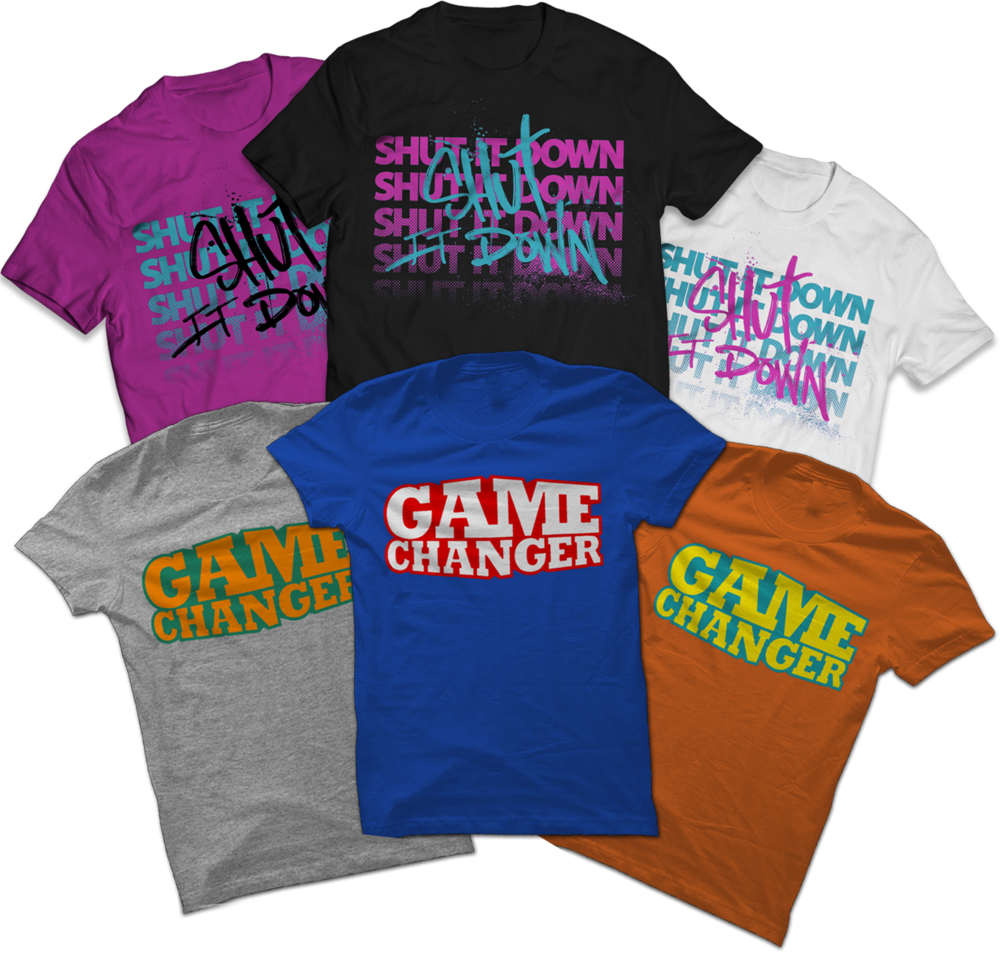 Customized Prints
We can print "Shut It Down" or "Game Changer" t-shirts customized to your team's brand. Pick the base t-shirt color and two colors for the shirt logo, we'll send you an electronic sample of the design, and upon approval – we'll print them up.
This is the perfect way for teams, organizations, and fan clubs to show their support and encourage others to "Shut It Down" or be a "Game Changer" on or off the field.
Minimum orders = 12 shirts sized S-XL. Additional cost for larger sizes.
All inquiries should be e-mailed to: merch@rawsrvnt.com