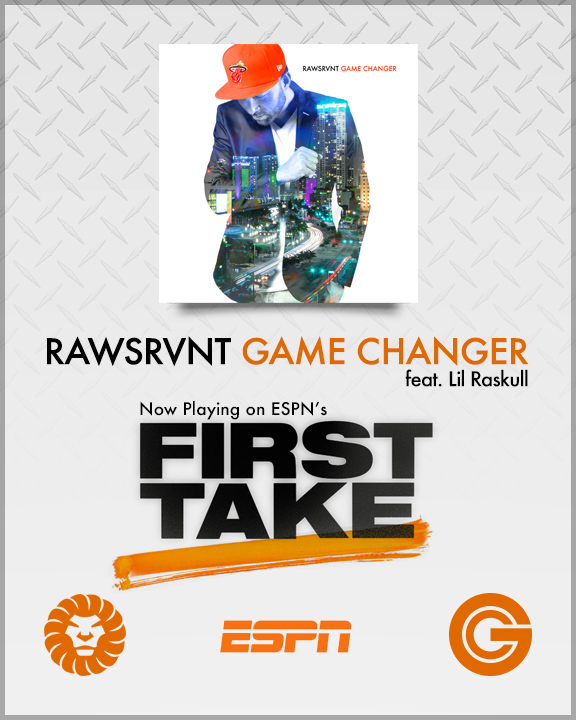 The next time you see ESPN cut to a commercial after yet another heated debate between Skip Bayless and Stephen A. Smith on their top-rated "First Take" show, it may be transitioned with a song from Rawsrvnt.
His song "Game Changer," from the album of the same name and featuring Christian rap veteran Lil Raskull, was licensed for use and will be played on the program during the month of January 2016.
"Talk about a dream come true!" Rawsrvnt said. "I've been wanting to be on ESPN since 7th grade when I interviewed David Justice for my own sports show, EPSB (Eddy Puyol Sports Broadcasting)."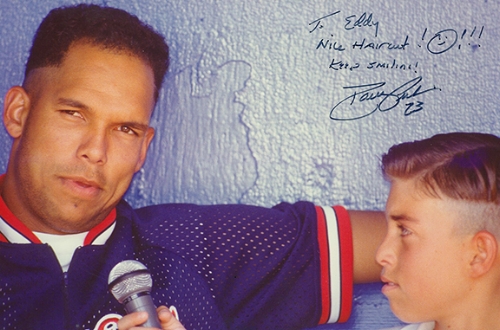 Rawsrvnt's music already has many connections to the sports world. Last year FOX Sports played his "My Statement / The End" song during several NBA game broadcasts, "Go Hard" appeared in a CBS telecast of a Miami Dolphins game, and UFC fighter Nate Marquardt named "The Almighty" to his Christian hip hop playlist.
Also, the artist's younger brother, Bobby Puyol, is a kicker for the University of Connecticut football team and recently appeared on the network's website with a record-setting highlight from the St. Petersburg Bowl.
"I love that my brother's 'Go-To' song to get him ready for his football games is the first song ESPN's using," Rawsrvnt said. "Talk about a 'game changer.'"