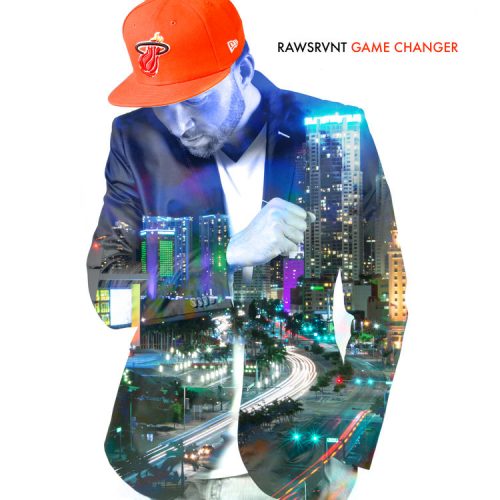 After more than a decade of experience making music under the name Rawsrvnt, Eddy Puyol is ready to share a more intimate side of his life off the stage.
Within the last year he's gotten married, purchased a home, and become a father – all "game changing" facets that reflect his personal maturity and influence the collection of songs he's soon to release on the album titled Game Changer.
The Florida native's new project carries an urban pop sound with a definitive Miami vibe perfect for locker rooms, prayer rooms, and even… the bedroom.
And while some songs may raise eyebrows from his established fan base, they should know that Game Changer is thoughtful, well-balanced album designed to encourage and challenge its listeners to prepare to maximize life's most important moments.
The idea is that, just like Eddy Puyol stretched himself over the past year, his supporters will be willing do the same. Now that's a Game Changer!
Game Changer features guest appearances by: Transparent, Lil Raskull, HeeSun Lee, Milliyon, Erica Cumbo, St. Matthew, and Sara Delight*.
Tracklist:
1. Fallin' In Love (feat. Milliyon)
2. Game Changer (feat. Lil Raskull)
3. Go Hard (feat. Transparent)
4. Show Me (feat. HeeSun Lee)
5. My Music
6. Won't Stop (feat. St. Matthew)
7. Light Up the Night (feat. Erica Cumbo)
8. Lost Without U
9. All of the Lights (Spoken Word)
10. Father I Trust Ya (feat. Sara Delight*)
Listen and share it now on all major digital outlets (Apple Music, Spotify, YouTube, etc.).