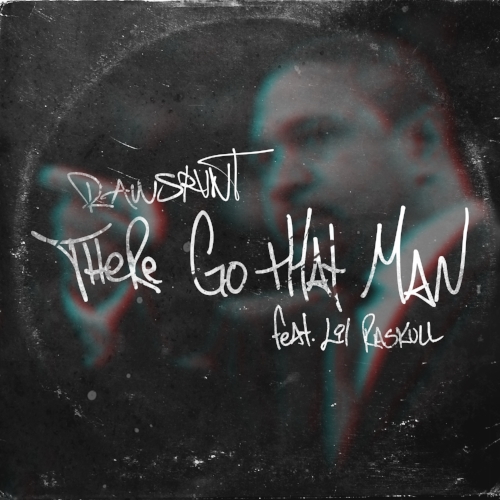 "Mama, there goes that man" is a phrase made famous by NBA-player-turned-broadcaster Mark Jackson.
The verbal meme's original meaning appeared to be that of a fictional young boy trying to draw his parent's attention toward a typical "bad guy." But today, it's a statement about excellence. Its speakers are using it to express awe at a performance that is simply astounding.
It's with this mindset that Rawsrvnt and veteran rapper Lil Raskull offer their take on the term. Here, it's about picking yourself up and pointing people to the One who gives you strength.
"God forgive me for the time I lost it, doubted it, and just fell apart," Rawsrvnt said. "That's what this track is about. I'm digging in and standing up. I'm not letting disappointments or failures hold me back. It's time to let my faith arise and do what I've been wired and destined to do. It's time to deliver!"
With lyrics chockfull of references to organized athletics (including a shout out to Mr. Jackson), this song is sure to find a home on a sports telecast in the near future.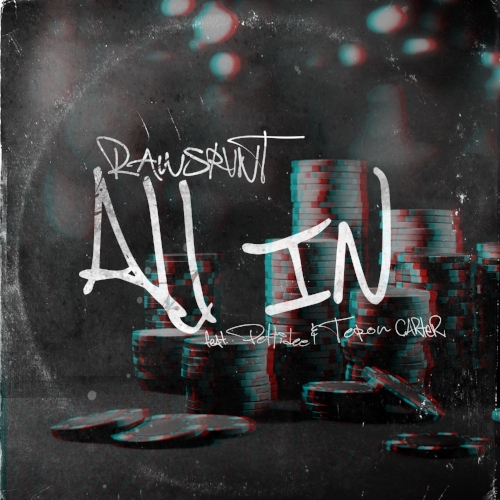 There are many times in life when we simply have to push everything we own into the center of the table and bet on ourselves to claim victory.
In poker terms it's called being "all in" and Rawsrvnt's song of the same name offers a soundtrack for that concentrated conviction.
Rawsrvnt lends his voice both in front of and behind veterans like Pettidee and Teron Carter (of GRITS fame) to build an anthem ideal for collegiate competitions or a battle between seasoned professionals.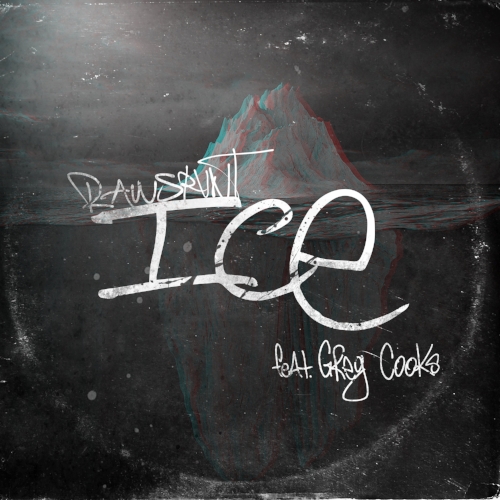 When temperatures are low enough to create ice, one can expect things to move a little more slowly. And on the track inspired by that condition, Rawsrvnt takes a more measured approach to his flow.
"Ice" is a song he wrote for his brother, Bobby Puyol, who recently completed his college football career and will soon chase his NFL dreams with the Baltimore Ravens.
Raw notes that he tells Bobby he has "ice in his veins" as a way of building up his little brother's confidence before each kick. More often than not, that strategy yielded results as either extra point kicks or field goals.
The song's easy vibe continues with guest artist Greg Cooks who brings his native-Houston drawl to the leisurely laid track with a chopped-n-screwed hook.
And while some Christians may take issue with Rawsrvnt's use of the phrase "So the hell with what you think" line, he explains that it can be taken a few different ways.
"In the faith, we believe that anything that doesn't line up with the word of God is a lie and from the pit of hell," Rawsrvnt said.
"So likewise, if you don't believe in me and or think I can't accomplish what I set my heart after doing then to hell with what you think. Those thoughts literally should be sent to hell and burned up because it doesn't have any place in my life nor should it be the talk of a believer."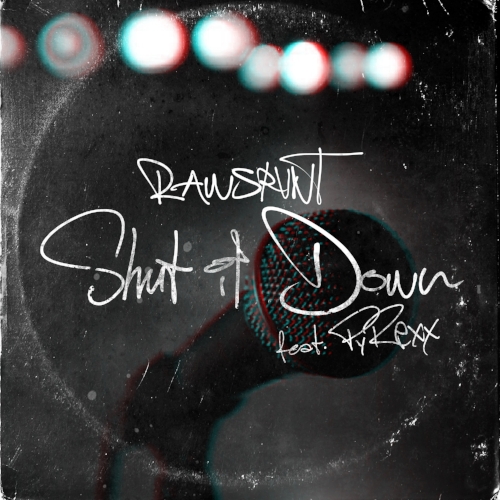 The title track from Eddy "Rawsrvnt" Puyol's new EP is the definition of motivational music.
On top of a haunting backbeat, the artist speaks power into existence as he mentally prepares himself (and listeners) to tackle any obstacle put in front of them.
Reflecting on the song, Rawsrvnt shared a favorite personal mantra: "When a door opens I crush the hinges off so it doesn't even have a chance to close on me."
He continued: "What's mine is mine and the only thing stopping me from getting it is ME. You have to go hard and not back down."
Hence the "Shut It Down" mindset of lyrics like "You stack the chips against me? / My deepest sympathy."
Houston rapper PyRexx also adds street-strong verses about how he operates with a similar outlook.
The end result? A fire track perfect for stadiums, arenas and mainstream radio.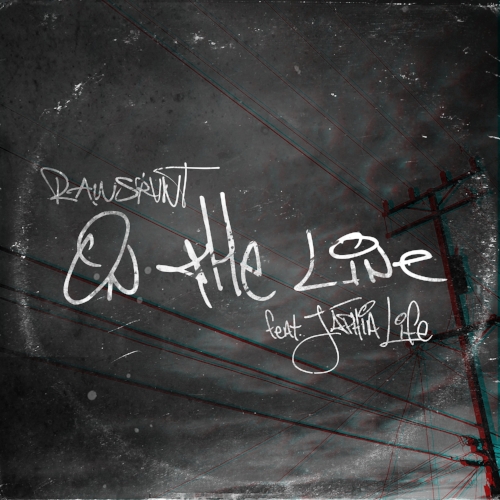 About "On the Line", Rawsrvnt shares that:
"When I wrote the verses I had my kids in mind. As a matter of fact, my youngest daughter Olivia really fell in love with the song as I would play the beat for her when I put her down for a nap. A lot of the words came to me when I was with her and my oldest daughter Ava."
"Then, I saw how God says the same lines to me. I was able to connect it back to Him and sing it to Him as well. I also correlated the lyrics to the love I have for my wife. It's a real LOVE record! Such a heartfelt vibe to it."
"On the Line" taps the sing-songy punchline raps of Philadelphia emcee Japhia Life and provides a perfect showcase for Rawsrvnt's often-overlooked pop side.
Enjoy the hook because it will be in your head for the rest of the week.