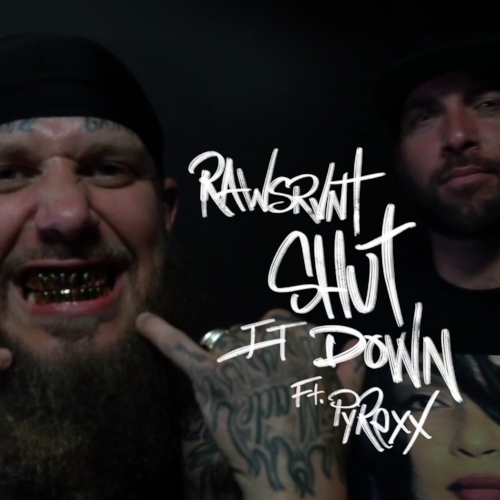 All it took was to get the two artists in a room together to spark a flame that would grow into the intense roar that is the "Shut It Down" music video.
The new performance clip highlights the gritty nature of the title track from Rawsrvnt's latest EP and showcases the gruff vocals and visuals from guest artist PyRexx (aka Kodak Wyte) that brings the song's lyrics to life. Here, "Shut It Down" becomes a motivational mantra – a reminder for listeners to give their absolute best effort in any challenge and leave no doubt about who will be declared the victor.
The video was shot and edited by Blurry Vision Films in Dallas, Texas and complements the project's four other tracks that carry the sports anthem sound heard on several songs from Rawsrvnt's extensive catalog that have been used in athletic competitions and related national broadcasts.