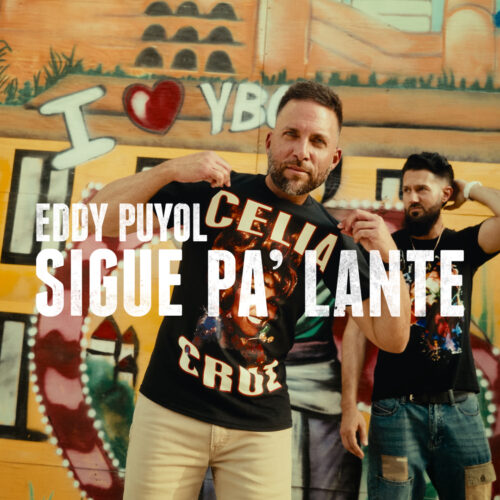 "Dale mi gente" was heard loud and clear during ESPN's Monday Night Football broadcast last year during Hispanic Heritage Month. This year Eddy Puyol is back to celebrate his culture with visuals for the track that's now transformed into the 100% Spanish-language version he always desired with the help of reggaeton artist El Leo Pa´.
Puyol connected with Will Thomas of Space Cherry Films in Tampa, FL for the recently released "This One's for You" video. While the two were together they decided to hang out in Ybor City after the shoot.
The end result included great Cuban sandwiches, coffee, cigars, good laughs, and company from long time friends Tommy "Urban D." Kyllonen and Edward "Spec" Bayonet for an awesome video of a statement that has become a lifestyle for Puyol.
"This record's hook says it all and my verse has one of my most favorite lines in it," Puyol said. "I'm a Cuban American that sips my coffee while living life with a lot of faith!"
This is real life for Puyol as "Sigue pa' lante" translated to English means "Keep it moving" and that's exactly what he keeps doing.
Watch and share the video on YouTube and listen on all major digital outlets (Apple Music, Spotify, etc.).