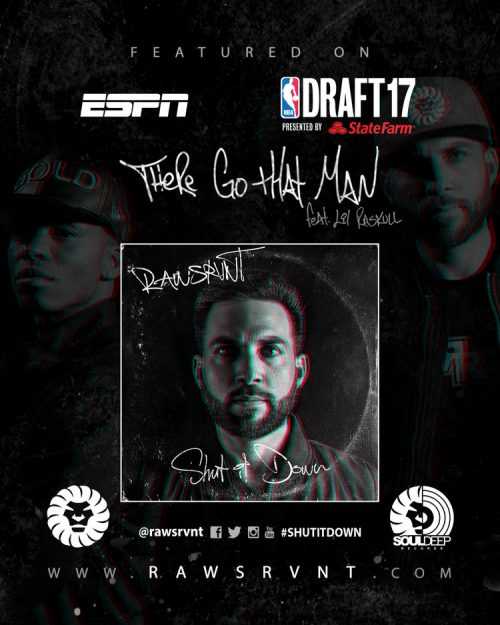 It's a powerful combination that began in June when ESPN featured Rawsrvnt's song "There Go That Man" throughout their "First Take" broadcasts from the home cities of the 2017 NBA Finals.
It has been doing so well on the show that the network asked to extend the licensing agreement to also use it in their preview and live coverage of the 2017 NBA Draft.
"There Go That Man," featuring Houston rap veteran Lil Raskull, was utilized in as the single theme in an introductory video package, a clip showcasing the overall number one pick, and as background music throughout the five-hour telecast.