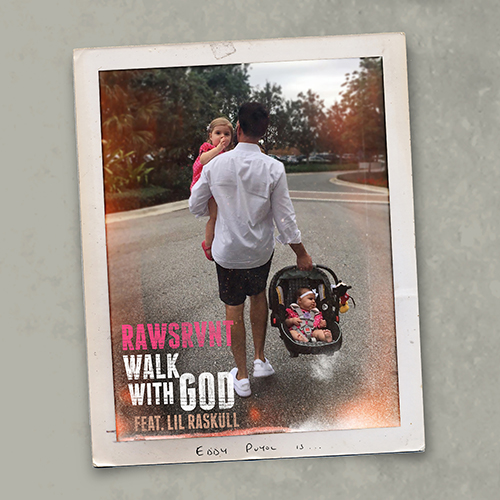 The last time we heard from Eddy "Rawsrvnt" Puyol he shared a desire to just "Get Away" and escape the pain of a divorce.
Months later, with his healing still in process, Rawsrvnt teams with frequent collaborator Lil Raskull to give listeners a real-time glimpse into the less-than-glamorous parts of their lives. A hip hop career, even for believers, is not without its low points.
Both guys reveal they've questioned their calling, stressed over paying bills, and been forced to process a range of emotions caused by the loss of life and previous partnerships.
It's tough stuff, but the confident chorus reverberates the faith that fuels them and sounds a lot like Psalm 23:4.
"Yea, though I walk through the valley of the shadow of death, I will fear no evil: for thou art with me; thy rod and thy staff they comfort me."
Listen and share it now on all major digital outlets (Apple Music, Spotify, etc.).