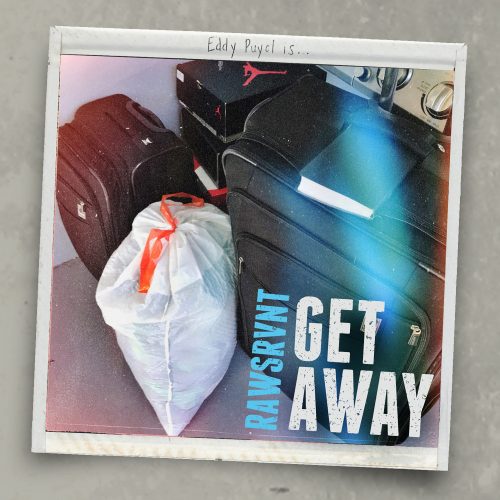 We've all been there. Whether it's a difficult work situation, a challenging child, or a particularly rough patch in a relationship – at times, life's struggles can seem to suffocate and we just want to jump on a plane and escape it all.
That's the unvarnished emotion captured in Rawsrvnt's lead single for the Eddy Puyol is… project – a track he penned while going through a painful divorce.
The song's lyrics find the singer speaking directly to his former spouse, his heavenly father, and himself. The words express disappointment, bewilderment, dependence, and still… hope. 
"You can see this same sort of emotional outpouring in the psalms that King David wrote," Rawsrvnt said. "I can definitely relate and hope listeners of 'Get Away' feel the same way."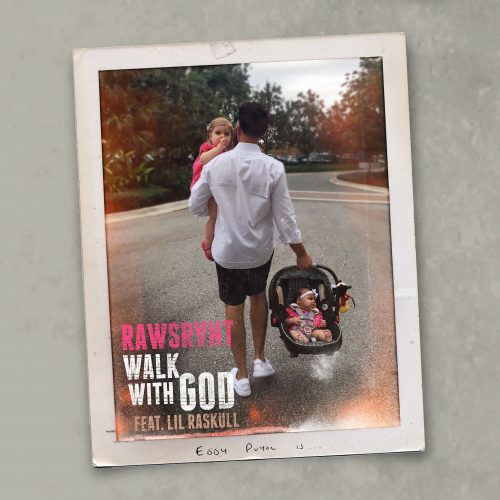 Here, Rawsrvnt teams with frequent collaborator Lil Raskull to give listeners a glimpse into the less-than-glamorous parts of their lives. A hip hop career, even for believers, is not without its low points. Both guys reveal they've questioned their calling, stressed over paying bills, and been forced to process a range of emotions caused by the loss of life and previous partnerships.
It's tough stuff, but the chorus reverberates the faith that fuels them and sounds a lot like Psalm 23:4. 
"Yea, though I walk through the valley of the shadow of death, I will fear no evil: for thou art with me; thy rod and thy staff they comfort me."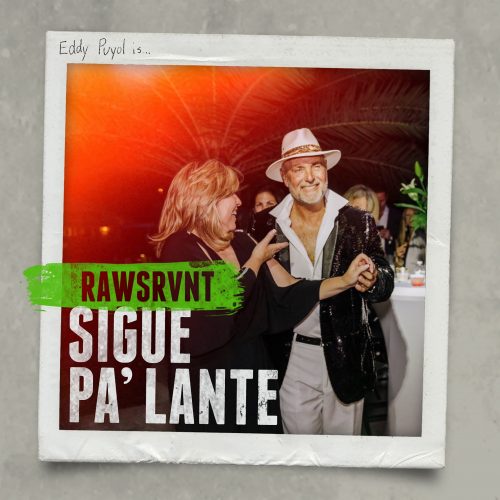 If any song on the EP reveals exactly who Eddy Puyol is… it's probably "Sigue Pa' Lante." 
To begin, this is the first time he's used his real name on a record. Previously, the world had only known the artist as Rawsrvnt. But now, it's an introduction to the man behind the moniker. 
Second, and perhaps most obviously, it's the talented musician's first Spanish-language song. 
"Being Cuban I wanted to mix salsa with reggaeton and hip hop to make a song that would not only set the dance floor on fire, but also bring a message of hope," Rawsrvnt explains. "In English, the phrase 'Sigue Pa' Lante' loosely translates to 'keep it moving,' which has been my mindset as of late. No matter what happens in life I'll always keep it moving and push forward."
Not only does the song reflect Eddy's cultural heritage, it also incorporates contributions from a variety of friends and business partners from longtime producers to church members and even his younger brother Bobby.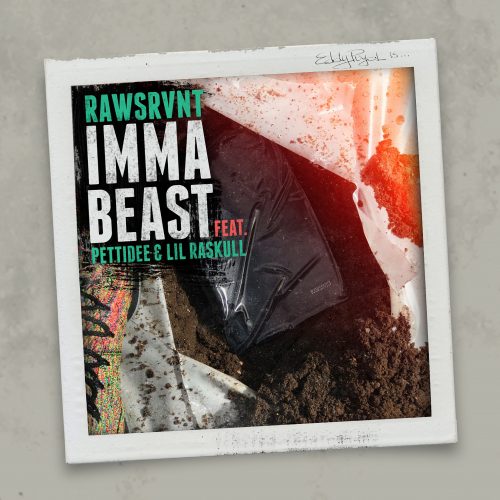 Sometimes the person we need to encourage the most is the one who stares back at us in the mirror. "Imma Beast" is the soundtrack for such morning mantras.
The song pairs Rawsrvnt with two of his best friends, Pettidee and Lil Raskull, to form a three-headed motivational monster. Listeners will no doubt internalize its positive, self-affirming chorus that seems tailor-made for athletic endeavors. (Which wouldn't be unusual since this trio has previously placed several high-energy anthems on ESPN, NFL, and NBA telecasts.)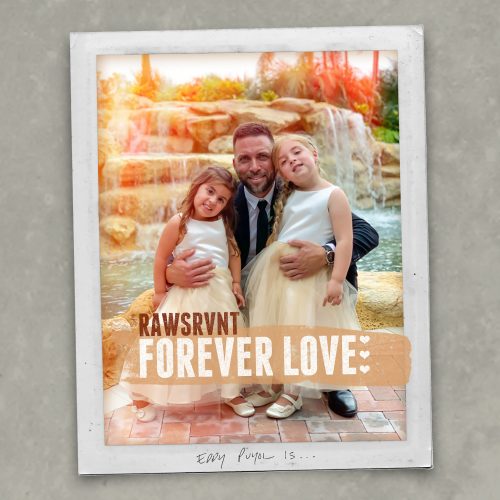 "This is a record that has my heart fully sown into it as it's the first song I've ever written solely for my girls," Rawsrvnt recalls.
"I still remember when I created the hook. I was rocking Olivia to sleep one day and just started singing these words, 
'Baby I love ya
Yes you're my special girl
And baby I need ya
Oh that is real
No matter what they say
Baby you'll always be
My forever love
Forever love
Forever love'"
Although written with his own girls in mind, "Forever Love" taps into an emotion that can apply to a variety of relationships.
Its sound harkens back to Rawsrvnt's 2016 Soul Deep EP with reggae artist St. Matthew and closes out the current project with a deeply touching, family vibe that truly showcases who Eddy Puyol is…