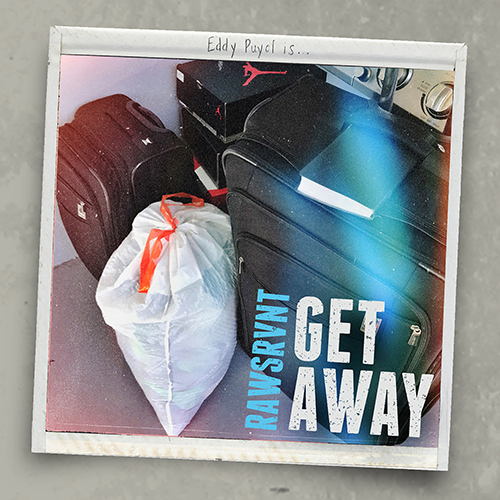 We've all been there. Whether it's a difficult work situation, a challenging child, or a particularly rough patch in a relationship – at times, life's struggles can seem to suffocate and we just want to jump on a plane and escape it all.
That's the unvarnished emotion captured in Eddy "Rawsrvnt" Puyol's latest single titled "Get Away."
"To be honest, lately I've been enduring one of the worst seasons of my entire life," Rawsrvnt confessed. (The artist is currently going through a divorce – something he alluded to during last year's release of the song "On the Line.")
"But in the midst of it all I felt like God gave me the hook for this song. At several points in the last few months I've wanted to literally pack my bags and get away. It hurts, but I know I can also turn to Him when that type of temptation and pain gets to be too much to bear on my own."
The song's lyrics find the singer speaking directly to his former spouse, his heavenly father, and himself. The words express disappointment, bewilderment, dependence, and still… hope.
Listen and share it now on all major digital outlets (Apple Music, Spotify, etc.).
Have a particular story about your own need to #GetAway? Reach out to Rawsrvnt through Facebook, Twitter, and Instagram.