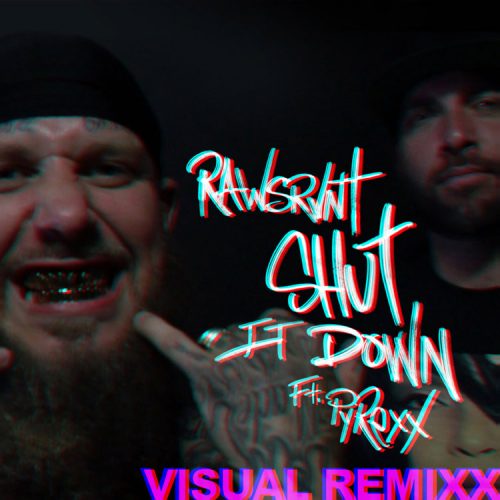 All it took was to get Rawsrvnt and PyRexx aka Kodak Wyte in a room together to spark a flame that would grow into the intense roar that is the "Shut It Down" music video.
Then iAMbayo.net saw the final product Blurry Vision Films put together and decided to add a little extra spice to it. The result is a "Visual Remixx." What was intended to be an enhanced version to accompany live performances of the song ended up being too hot not to share with their fans.
With this added flair, "Shut It Down" continues to serve as a motivational mantra – a reminder for listeners to give their absolute best effort in any challenge and leave no doubt about who will be declared the victor.